Public Safety DAS (Distributed Antenna Systems) entered the code following the events of 911, when it was found that emergency workers inside the building were at considerable risk when their radios stopped working. Today, fire code requires that Public Safety DAS are installed to facilitate communications between first responders inside a building and support teams outside a building.
Every newly released edition of the fire code has made changes to the way in which these systems are installed and maintained. As these systems become more commonplace, and the code changes slow down, it is important to understand your company's responsibility and liability. Here are a few tips for ensuring you don't fall into the trap of incompliance.
Engage the Fire Department/AHJ
First and foremost, these systems are designed, constructed, and installed to keep first line responders healthy and safe. Your local Fire Department has the same goals; plan to work with them so they understand the capabilities and limitations of your system. This knowledge will allow them to act with confidence and speed when an emergency occurs in your building.
Ask the FD to come to your building during installation and inspection, engage them in the process of testing your Public Safety DAS to get their buy-in. Testing can be performed with a specialized spectrum analyzer, or with radios provided by the local AHJ. Plan to have the AHJ in attendance during testing so they are able to check functionality of their radios, even if a spectrum analyzer is used to validate performance.
Work with Professional Installers
Not many fire contractors have experience with Public Safety DAS, and not all DAS contractors maintain specialization and test equipment to support Public Safety DAS. Choose a contractor that has a proven track record of working with your local AHJ to both install and provide annual maintenance of your system. The lowest cost installation will rarely be the lowest cost to maintain, ask for a multi-year service contract to be included in the price of installation.
Fire code also dictates that your installing contractor be licensed with the Federal Communications Commission (FCC) to provide, install, and maintain radio systems. Be on the lookout for FCC licensure when selecting a contractor.
Designate Ownership
A Public Safety DAS is part of your company's emergency response plan. Post-installation and commissioning, ownership of the system should be handed off to your company's emergency response team. If an event occurs at your building, and the Public Safety DAS is found to be out of compliance, your company could be found liable for costs and damages.
Do not rely on your installing contractor or your local FD to tell you when your system needs to be tested. Schedule testing and maintenance well in advance of annual reporting, allowing time for retesting if a test fails. Keep records of testing at the Public Safety DAS panel, making it easily accessible by your employees, the AHJ, and your support contractor.
Questions? Parallel has DAS experts ready to answer. Please contact us for more information regarding maintaining the certification of your Public Safety DAS.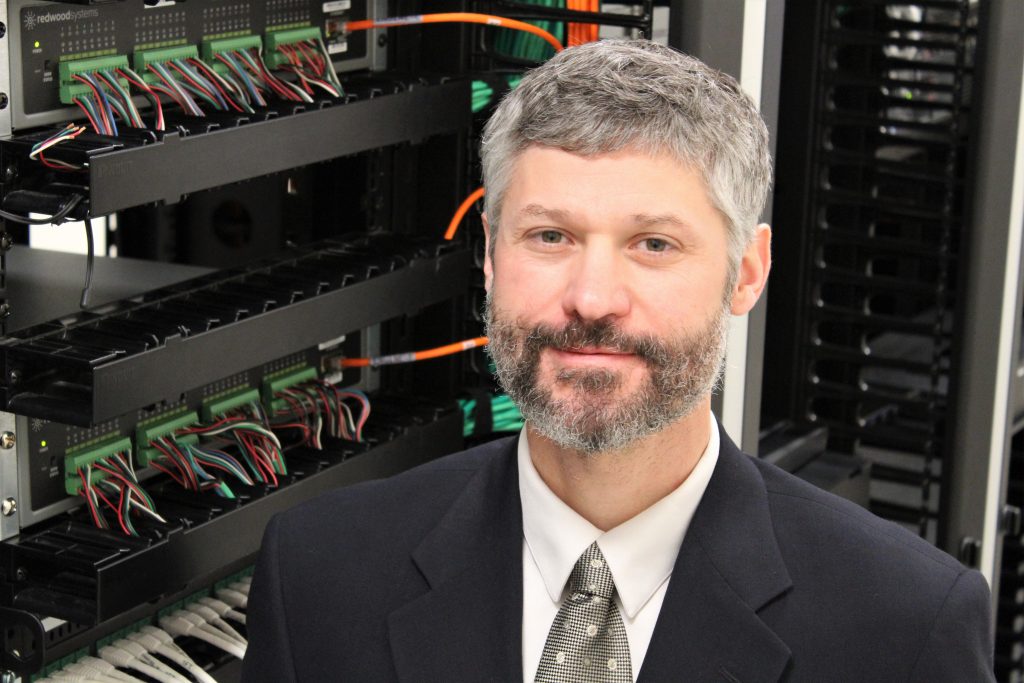 About the Author
As Director of Technology, Matt's focus is on the impact of technology in the deployment of building infrastructure. In his role, he oversees the selection, estimation, design and delivery of projects with integrated technologies. Matt's previous experience in data center design and construction has brought an emphasis on highly reliable and scalable solutions to Parallel's deployment of smart building infrastructure. Since joining Parallel in 2013, Matt has been instrumental in identifying (and integrating) new technologies which improve the performance of customer buildings. A true engineer at heart, Matt holds Mechanical Engineering degrees from Carnegie-Mellon University (BS) and the University of New Mexico (MS).