As we close out 2020 and look back a year, we see that predictions were well off the mark …but honestly, who could have predicted the year we had? The year of the COVIDs drove buying priorities in unexpected areas. Riots in Minneapolis and other large US cities has driven spending in the public sector to support deployment of police services. The private sector is looking outside of metro areas for expansion. Events have conspired to make us liars.
Remote Work
The big, bad, Virus (yes, capitalized) sent us home and kept us there in 2020.
Businesses closed their office doors, schools closed theirs as well. Office goods were in heavy demand in 2020 as corporate America converted residential space into home offices. How long will this continue? That's outside of our wheelhouse, but we can definitely say that without a widely available vaccine, your home office will remain your primary office in 2021.
As we continue to "work-from-home", the videoconference meetings will continue. We have adapted quickly into a remote workforce, moving from in-person conversations to online chats and video calls in what seemed the blink of an eye. Videoconferencing technologies based in the Cloud went from leading edge technology to commonplace in a very short time. The move to the Cloud was accelerated in 2020 and doesn't show signs of slowing.
Schools will continue to look for opportunities to lean on technology to bring better learning to their remote student populations.
Wireless Communications
The battle over 5G market share has begun.
The FCC held auctions in late 2020 which will increase the available spectrum for mobile communications. 5G devices are expected to fill the gap as mobile providers build out their antenna infrastructure to support additional frequencies. Low latency, high bandwidth wireless communication will continue to drive deployment of remote infrastructure (equipment, buildings, mobile centers) which will be centrally managed. Private LTE, WiFi, BLE, and other wireless standards will be affected by the inrush of 5G devices.
Services that have become commonplace in 2020, like contactless delivery and shipping, benefit directly from proliferation of 5G. Increased speed and throughput make it easier to collect and transmit data to and from the edge. 2021 will continue to prove to the marketplace that there is opportunity in delivering services and products direct to the customer in their home offices, at the edge.
Information Security
As the ability of technology to collect data gets better (camera analytics, IoT sensors, mobile phones), the security controls on the technology also need to get better and more transparent. The news fells incessant in this regard, security breaches of large corporations, and federal agencies is happening with alarming regularity. Government sponsored computer hacking is also widely covered in the press, and is a concern for business as well as the public sector. Ransomware is a new phrase that we have become quickly accustomed to.
Governments around the world are tightening controls on which foreign products can be imported into the country. Large foreign corporations have been accused of building products with back doors allowing unsavory companies and governments to watch from the inside. Your company's data can be at risk.
AI classifiers are now accurate enough to detect racial features and identify individuals as belonging to distinct ethnic groups. Without controls on how information is used and anonymized, the data itself can be used as a weapon.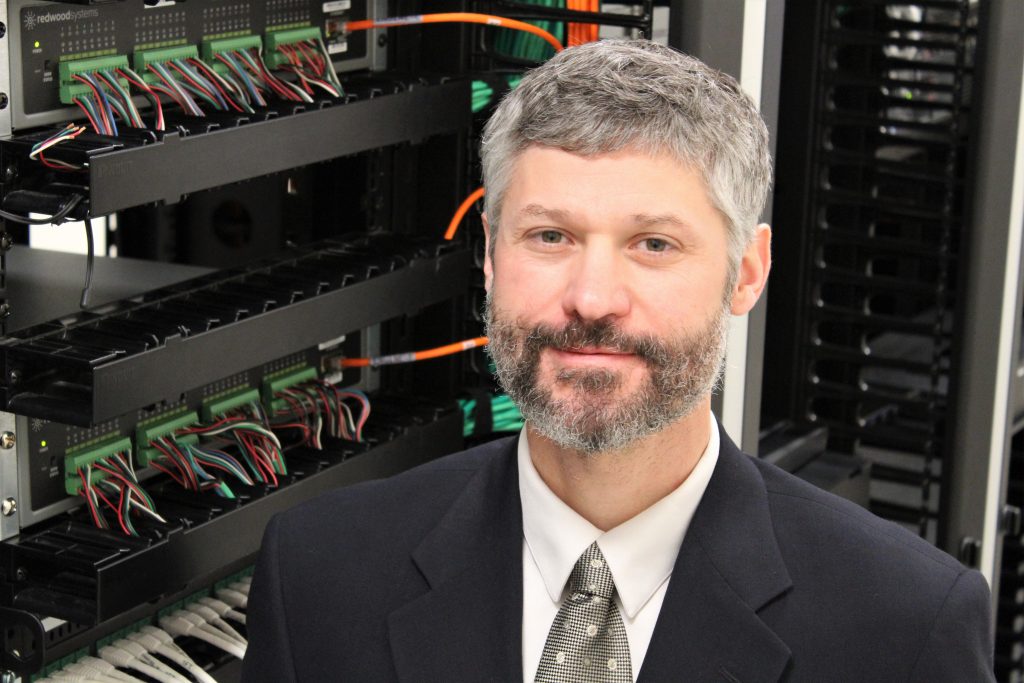 About the Author
As Director of Technology, Matt's focus is on the impact of technology in the deployment of building infrastructure. In his role, he oversees the selection, estimation, design and delivery of projects with integrated technologies. Matt's previous experience in data center design and construction has brought an emphasis on highly reliable and scalable solutions to Parallel's deployment of smart building infrastructure. Since joining Parallel in 2013, Matt has been instrumental in identifying (and integrating) new technologies which improve the performance of customer buildings. A true engineer at heart, Matt holds Mechanical Engineering degrees from Carnegie-Mellon University (BS) and the University of New Mexico (MS).