We often think of security in terms of technology: IP cameras, door access control, wireless intrusion detection, etc. Although modern technology is an imperative part of keeping your business safe, it is often the simplest technology which is the most effective. Very little provides as much sense of safety as having emergency responders at your literal fingertips.
Duress buttons, or panic buttons, are an added layer of protection that are universally seen as an effective way to deploy emergency personal in all organizations and scenarios. A duress button will keep employees, clients, students and patients safe; they should be considered in your environment.
The purpose of a duress button:
Help someone who is having a safety issue by alerting the local support team and authorities.
Reduce risk and liability by providing an escalation path for emergency safety issues.
A duress button is an electronic device designed to alert a specific person or group of people to an event and its precise location. Programming of a security system can also automate other actions like activation of a video management system to record video of the event. Duress buttons can be configured as a silent alarm meant to directly inform a designated person without any local annunciation, or they can play a loud blaring sound when activated. Automation can also be programmed so that buttons will warn fellow employees of a security incident.
The needs of your environment will determine which type of hardware is best for your application. A permanently installed button is ideal for a static location like a reception desk where the local staff can send an alarm to the security team to deal with a rowdy visitor. Mobile, or wireless buttons are often deployed with employees that make rounds through a building, allowing them to alert their support team when an incident is discovered, no matter the location. Many of our clients marry this technology with other systems like mass communication system to quickly and effectively provide the safest environment possible.
Like any technology, a duress button is only effective when the person using it is trained on when and how to make use of the technology. Your organization's safety plan must make use of technology to allow your employees to make good decisions and take action when the situation warrants. A duress button is an extremely effective avenue for your local team to alert the organization of a credible threat.
If you are interested in learning more about duress buttons, or how they can be implemented into your existing physical security infrastructure, please contact us.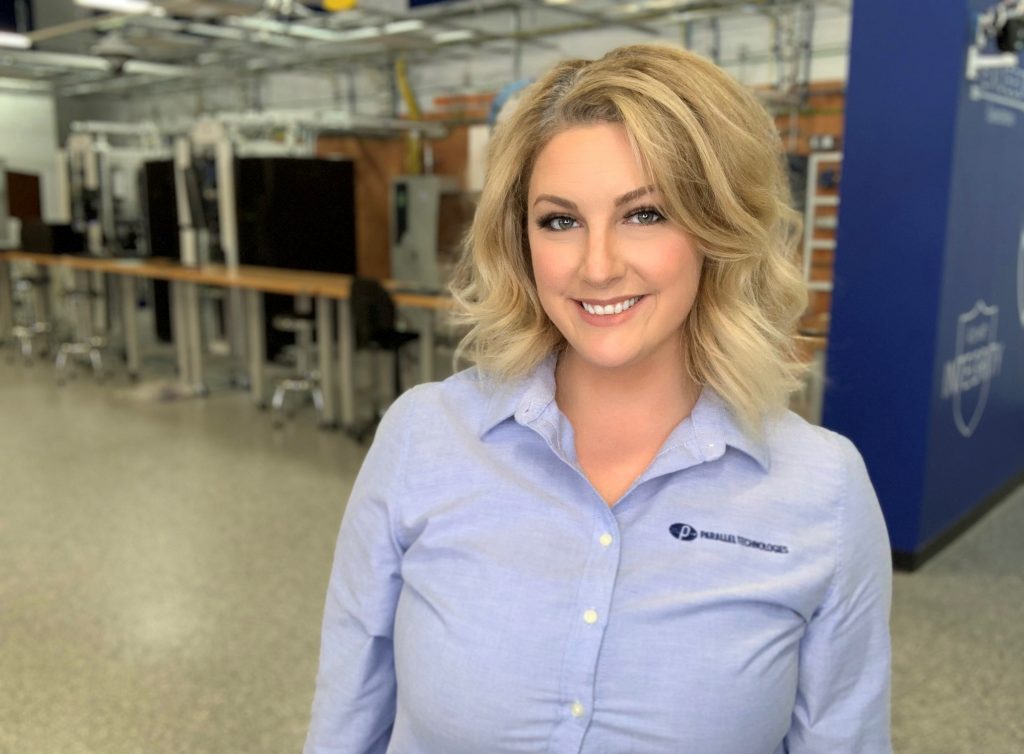 About the Author
Madison attended St. Cloud State University earning a Bachelors of Science in Mass Communications with a specialty in Broadcast Journalism and a minor in Communication Studies. As a Parallel employee of 8 years she has grown from a Project Coordinator to the Marketing and Communications Specialist, a role aligned not only with her experiences but also her passion of telling stories. Madison is responsible for internal and external communications and marketing which include everything from event planning and video production to running company meetings.