As the world slowly starts to reopen for business, we are finally returning to the activities that have been absent: going to restaurants, catching a movie, and enjoying concerts again. Many of us see a return to the office on the horizon; for some it has already arrived. Regardless, the office as we know it has permanently changed.
Although it won't look exactly the same, when it comes to the health of our community, we know changes to our office buildings are necessary and probably permanent (many of the changes are for the better!). A technology that we are helping to implement more and more for our clients is touchless control. Touchless access has been around for quite some time but the value it brings has grown exponentially since the start of the pandemic.
Mobile Credentials
Our mobile phones have become the chronicler of our lives; over time they have replaced our cameras, wallets, diaries and more. Now we can use these ubiquitous devices to safely access the buildings we enter.
There is an increasing demand for mobile credentials for the painfully obvious reason of lowering the amount of common surfaces people touch but it doesn't end there. Building Management and Human Resource groups find that implementing mobile credentials make their buildings safer, in more ways than just slowing the spread of germs. Remote management, in real-time, of security systems is another great reason to deploy mobile credentials.
A favorite questions of our Sales team is: "When you leave your access card at home, do you turn around to go get it before heading to the office? How about your cellphone?" Many of us are guilty of misplacing or losing our keycards/access credentials; they are not a high priority for us. Both employees and building managers agree on how much more convenient and safe mobile technology is. Plus, there is no need to purchase replacement badges over and over again.
Touchless Beyond Mobile Credentials
Your phone isn't the only superstar in the world of touchless access. Biometric access and motion sensors make your building safer and more secure, through touchless technology. Demand for contactless fingerprint, iris scanners and facial recognition has grown exponentially in popularity now that Covid is here. The same types of technologies used to access our phones are now opening doors in the office place.
Futuristic-looking technology is available today for installation in your environment. Many buildings are using motion sensors to monitor and automate doors that may not need to be secured. With a simple wave of the hand, a door can be opened safely, without a touch. Don't be surprised to see these types of solutions present throughout buildings you visit and work inside.
The world of the handshake may be gone for now, but with touchless technologies we can start to gain our sense of normalcy back in a post Covid world.
Have questions about touchless access? Please contact us to learn more about how this solution can make your building secure and Covid resilient.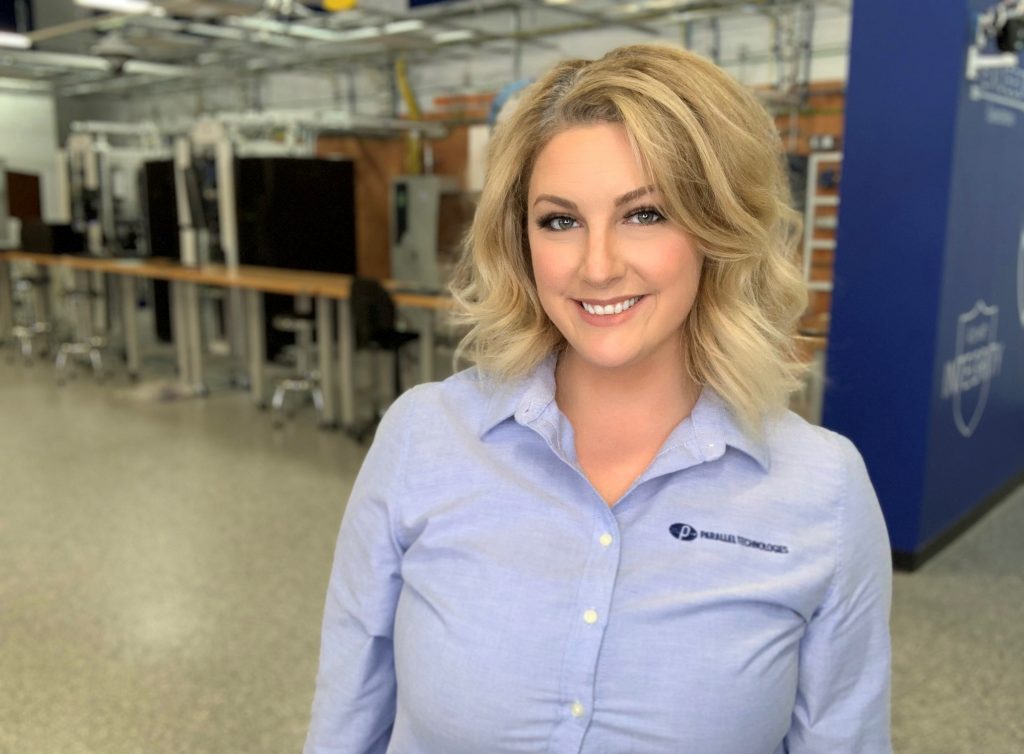 About the Author
Madison attended St. Cloud State University earning a Bachelors of Science in Mass Communications with a specialty in Broadcast Journalism and a minor in Communication Studies. As a Parallel employee of 8 years she has grown from a Project Coordinator to the Marketing and Communications Specialist, a role aligned not only with her experiences but also her passion of telling stories. Madison is responsible for internal and external communications and marketing which include everything from event planning and video production to running company meetings.