In today's world, firmware is just as frustrating and confusing as software (firmware is really just permanent software running on dedicated hardware). Compatibility issues and feature availability is often caused by old or unsupported firmware; this is quite a common issue.
Well, it turns out there are very good reasons to upgrade firmware. Not upgrading your firmware can be as troublesome as updating with bad or buggy firmware. Without current firmware compatible with software we see broken features/functionality and broken communications that can affect an entire network of devices. As the quantity of edge devices grows, firmware becomes increasingly important to keep up to date. If you don't watch release notes, you may find all the cameras or occupancy sensors in your building suddenly drop offline because the firmware doesn't allow for communication on the network.
We picked four excellent reasons to keep your firmware up to date in this post. Don't miss the lawyer kitty at the bottom.
COMPATIBILITY
A mindset of "If it ain't broke, don't fix it" may get you through mechanical fixes to your vehicle, but it should definitely not be the strategy for updating your vehicle's firmware.
The instructions coded into hardware need to be updated to maintain communication and feature agreement with software. Take for instance, a situation where your laptop updates the operating system to enable enhancements to noise cancellation in your microphone/speakers. Software is only one half of the equation, the firmware coded to the hardware also likely needs to be updated. In our example, the drivers for your laptop
Updating your firmware is the key to many of the issues plaguing your installation. Cybersecurity, hardware acceleration, wireless/RF standards; there are innumerable issues that pop up when standards are updated and firmware/software stacks are forced to follow suit.
FEATURES
Have you ever found yourself reading through firmware release notes, finding the feature you were looking for, and then you shoot your arms up in the air in exultation? Yeah, me too. Suddenly, you find that your phone's camera has double the zoom capability… or, perhaps in the office you are suddenly able to migrate your IoT devices out of a firewalled network because new features are enabled.
It's common to purchase a piece of hardware with a spec sheet that has a bunch of footnotes that read something like "To be released in future firmware version." Unless you keep your firmware updated, you are missing out on features that add security, functionality, speed, etc.
CYBERSECURITY
Data breaches and ransomware attacks are a very real problem. There is a game being played in the tech sector: hackers search for vulnerabilities and exploit them while developers race behind trying to erase the threat opportunity. Old firmware versions are often vulnerable to known hacks. Your equipment is at risk, your only hope is that a hacker doesn't find your vulnerable device on the network and attack.
Updating your firmware will not protect you from all attacks, but it will protect you from known attacks. That's a pretty good reason to stay updated.
DON'T LOOK LIKE A NERVOUS KITTY
Have you seen the seen the video? If not, go find it. Now. It's worth the effort.
Back already? I watched it three times, it was great.
Why does this Texan who has been educated, trained, and licensed as a lawyer look like a scared, nervous, kitten on his first day of pre-school?
OLD FIRMWARE!
It turns out that Dell shipped computers in the late 2000's with a suite of software that enabled a cat filter to be applied to the camera. Our Texan lawyer friend didn't get caught with a Zoom filter enabled, he was dealing with a camera software/firmware issue. By not updating the operating system, filter software, or camera firmware this lawyer found himself trying to operate in a zoom call with technology that is ten+ years out of date.
The fact that our cat friend was able to host a Zoom call on hardware a decade old is impressive.  Him looking like a cat shouldn't really be that surprising.  Nobody updated his firmware.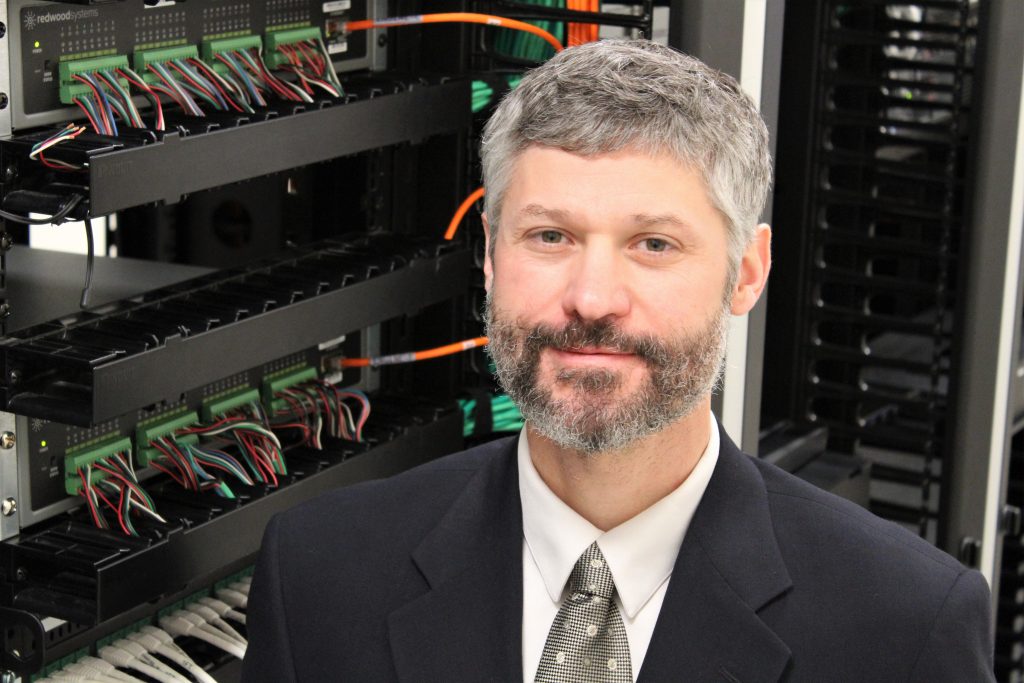 About the Author
As Director of Technology, Matt's focus is on the impact of technology in the deployment of building infrastructure. In his role, he oversees the selection, estimation, design and delivery of projects with integrated technologies.  Matt's previous experience in data center design and construction has brought an emphasis on highly reliable and scalable solutions to Parallel's deployment of smart building infrastructure.  Since joining Parallel in 2013, Matt has been instrumental in identifying (and integrating) new technologies which improve the performance of customer buildings. A true engineer at heart, Matt holds Mechanical Engineering degrees from Carnegie-Mellon University (BS) and the University of New Mexico (MS).