Thermal Imaging for Detecting Elevated Body Temperature
Considering businesses and municipalities wanting to further protect their employees, as well as the outbreak of COVID-19, organizations like yours are wanting to protect their employees, customers, and vendors.
One of the best methods of prevention and detection is through the use of thermal imaging technology. Although no thermal cameras can detect or diagnose an actual sickness, thermal imaging can be used in detecting elevated body temperatures, in high-traffic public places through quick individual screening.
Thermal imaging cameras can be used to detect Elevated Body Temperature (EBT) and have a long history of being used in public spaces such as schools, colleges, city and county buildings, airports, businesses, factories, and concerts venues.
If the temperature of the skin in key areas, especially the corner of the eye and forehead, is above average temperature, the employee or guest may be selected for additional screening. Identifying individuals with EBT should then be screened with virus-specific diagnostic tests to help reduce or dramatically slow the spread of sicknesses, viruses, and infections.
Benefits of thermal imaging
As your organization, school, or municipality consider adding thermal imaging solutions to your intelligent building process, you'll want to consider the following.
The person who handles the thermal imaging system is not required to be physically close to the person being evaluated.

Your thermal imaging system could be located in a different area or room while being scanned to ensure maximum safety.

The thermal imaging system may measure surface skin temperature faster than the typical forehead or oral (mouth) thermometers.

Scientific studies show that, when used correctly, thermal imaging systems generally measure surface skin temperature accurately.

Thermal imaging solutions, as part of your building design process, can keep your employees safer than ever before because of the prevention and early detection of ailments that may spread throughout your school, office, or government building.

Thermal imaging solutions are great for high throughput areas such as office buildings, schools, colleges, city and state buildings, airports, and even sporting events.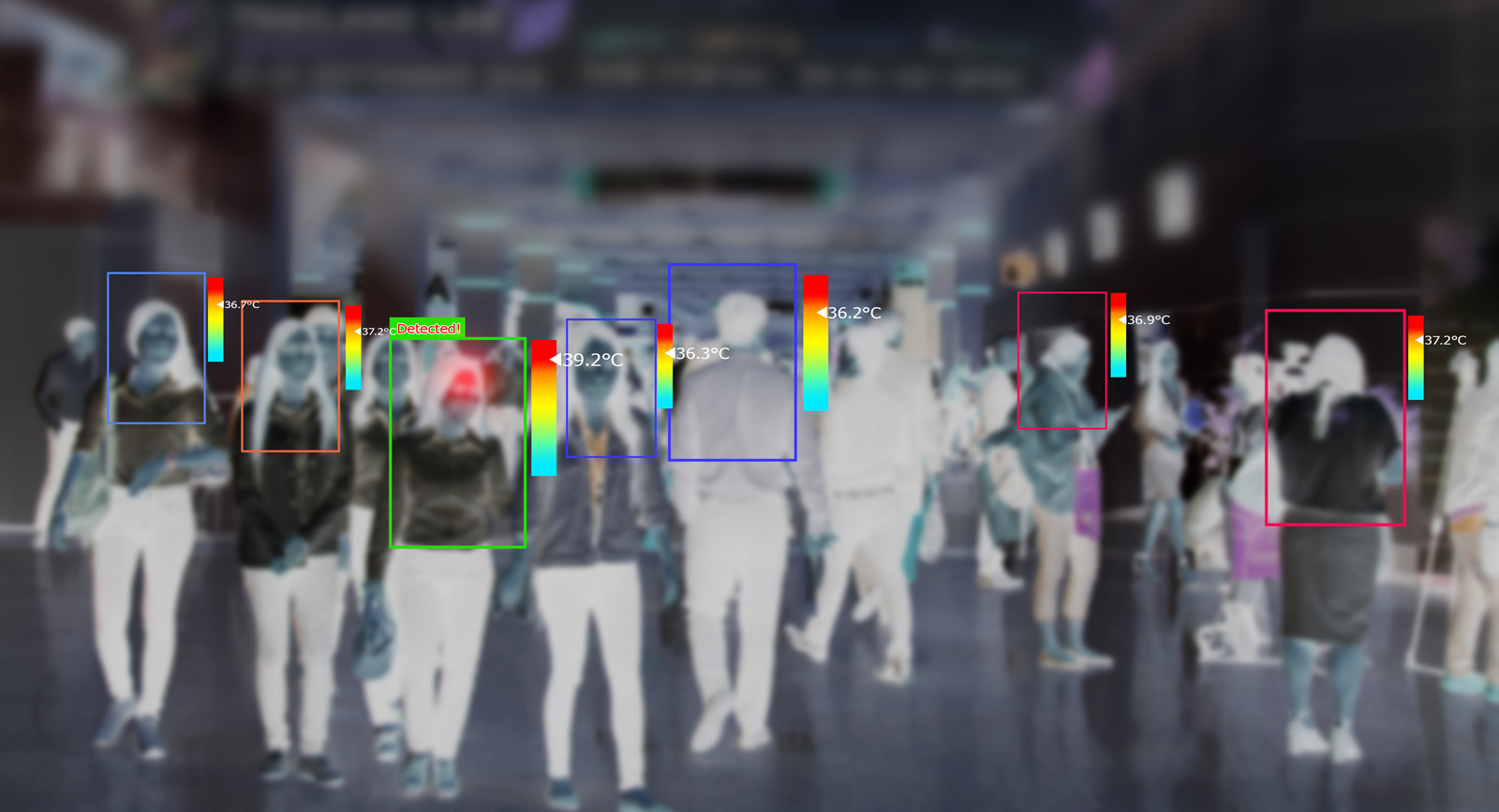 At Parallel Technologies we specialize in empowering people through intelligent buildings that utilize thermal imaging solutions.
Start empowering your people through intelligent building solutions, today.