Intelligent Building Solutions for Hospital and Healthcare
Hospitals are complex environments that can challenge the capabilities of the best designed intelligent buildings.
Hospital and healthcare staff are always on and never stop working. Knowing that, your hospital and healthcare facility must maintain the right temperatures, surgery room environments, humidity levels, and proper lighting. The quality of care for your patients and their safety is paramount and intelligent building solutions help you accomplish this.
Your intelligent building must deliver reliable cellular communication throughout the hospital, have security and protection using surveillance systems throughout facility, and visitor management access controls which ultimately improve patient experiences and outcomes. The goal is to be able to analyze data, predict challenges, and respond to changing conditions as well as deliver reports in alignment with regulatory requirements.
With patient satisfaction and outcomes more closely tied to reimbursement, hospitals are now seeking ways to improve the overall patient experience through the result of well-designed intelligent buildings. The latest intelligent building solutions address and maintain your facility environments, providing a bird's-eye view into the performance of your systems through visibility into climate control and security. These solutions enable a more comfortable experience for your patients.
Additionally, intelligent building solutions are becoming the core infrastructure for smart hospitals. Smart hospitals are moving from siloed systems and incorporating intelligent building design that support energy efficiencies and integrate with other key pieces of operational software. Data collection is an important piece of this because data analysis helps your facility transition from preventive-maintenance strategies to predictive ones. The integration of your clinical systems is critical to providing solutions that solve your building management struggles.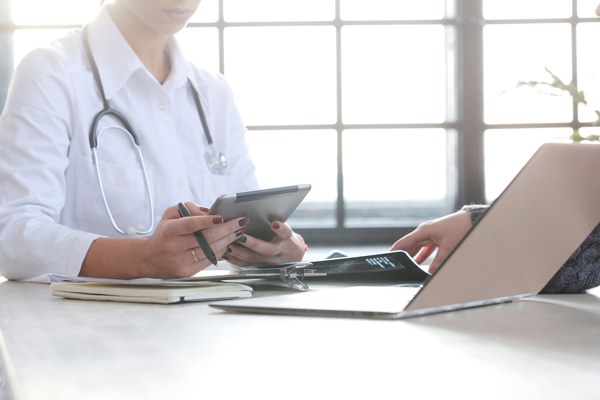 Intelligent building design continues to evolve, moving towards systems that aren't built into silos, rather singular interfaces that efficiently run your entire facilities. The ultimate goal is to consolidate these systems into a single front end, making your care more predictable and scalable. At Parallel Technologies, it's our mission to empower people through intelligent buildings.
Start empowering your people through intelligent building solutions, today.