Intelligent Building Design for Data Centers
Parallel provides the infrastructure necessary for staff to monitor, manage, and operate their Data Centers, whether it is a Tier IV certified Data Center, or a closet in the basement of the building.
On-Premises Data Center
An on-premise Data Center is a structure or room which a business houses their IT equipment, and which is owned and operated by the business. The space is generally provided with dedicated cabling, network communications, cooling and power conditioning needed to support the IT equipment in the room. Large on-premise Data Centers may encompass several tens of thousands of square feet, small Data Centers are no bigger than a closet. All are mission critical to the business and require specialized equipment to provide the organization with uninterrupted uptime.
An on-premise Data Center allows the business complete physical ownership and control of the equipment installed within, extending to the data on the equipment. Organizations with valuable proprietary assets or sensitive customer information often deploy IT equipment into on-premise Data Centers to simplify the management of private data.
On-premise Data Centers are an integral part of the strategy used by businesses that need to rely on low latency or high bandwidth availability. Manufacturing and research are two industries with a need for on-premise Data Centers to operate the equipment in the building.
Colocation Data Centers
In a Colocation facility (Colo), businesses place their servers and network equipment in an environment owned and operated by a professional Data Center colocation firm.  The Colo provides uninterrupted power, dedicated cooling, and internet connectivity to the business as a service.
Parallel provides a range of services inside Colo facilities.  "Smart-hands" services make use of trained Data Center technicians to move, add, or change system equipment and configurations at the Colo.  Parallel also works with Colos to provide design and construction of racking, power, cooling, and connectivity for clients with space inside the Colo.
Edge Data Centers
Deployment of cloud-based internet services like digital content delivery relies on transferring large amounts of data.  The proliferation of Edge Data Centers is a result of the need to get data to the end user quickly.  They are intended to be located close to the end user, not the business, which reduces latency and improves performance.
Edge Data Centers are a fundamental piece of the strategy used by business to bring the power of their products and services directly to the user.  Dedicated network, cooling, and power equipment provide the reliability required to support the business at the edge.
Parallel has deployed edge computing equipment and supporting infrastructure for our clients across the globe.  From un-conditioned containers with ruggedized IT equipment to a series of server racks located in a basement, Parallel has the experience to deploy, monitor, and manage equipment at the edge.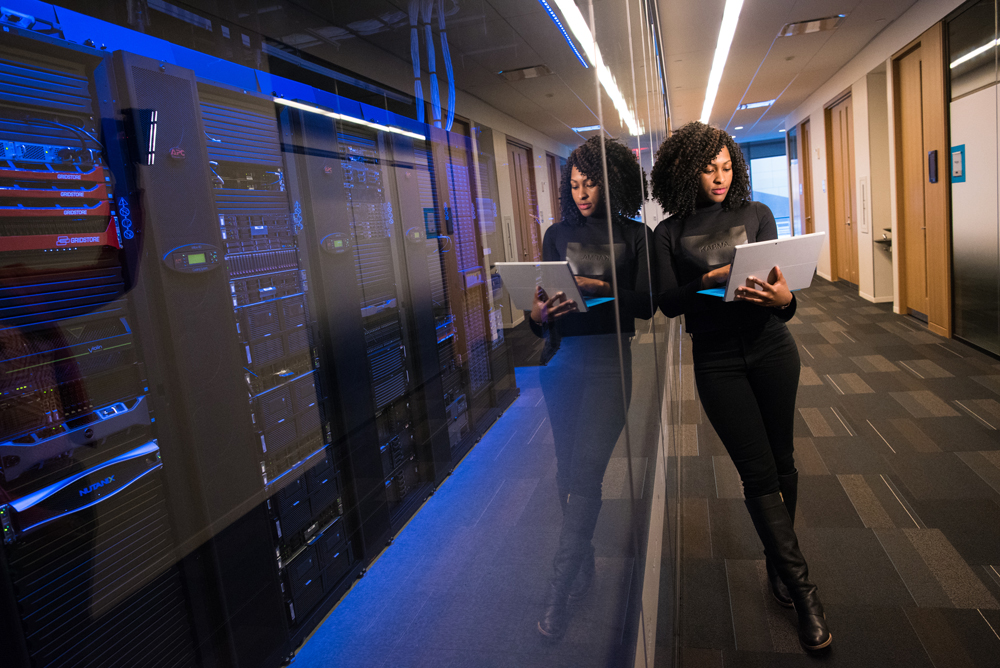 Businesses require a reliable digital presence in today's market.  Disruption of digital services to the end user may lead to unhappy customers and lost revenue.  Parallel understands the complexity of IT environments and how to successfully manage construction projects around equipment which is highly sensitive to the environmental conditions.
Parallel Technologies will pair you with a professional that can understand the IT needs of your business and translate that into the requirements of your Data Center.  Facility risk assessments, migration planning, cabling infrastructure, and redundancy analyses are some examples of the services which Parallel can provide.
At Parallel Technologies we specialize in empowering people through intelligent buildings, especially through Data Centers.
Start empowering your people through intelligent building solutions, today.