This month we are looking at Axis Body Worn Cameras (BWC) that integrate into security Video Management platforms. Axis is a new player in this market long dominated by vendors aligned with law enforcement agencies. This version of a BWC is targeted at a larger market than law enforcement focused products; Axis is pushing this product into new verticals including K12/Higher Ed, Healthcare and clinics, assisted living, and more.
Build Quality – Hardware and Software
When you lift the AXIS W100 Body Worn Camera out of the box, you know you are dealing with an Axis product that has a high build quality. The parts fit together well, the materials used are of high quality, this is a good looking product. The Axis BWC ecosystem of products includes a dock and system controller which are networked with your video management system, allowing you to transfer video from the camera to VMS storage.
The software works as well as the hardware, Axis has done a nice job of putting together a complete package of parts and software. Axis has integrated BWC hardware directly with Axis Camera Station, no licensing required. Users can configure Camera Station to immediately ingest video when cameras are docked. Axis intends users to edit and manage video with Camera Station or a third party VMS.
Limitations
Video captured by the BWC cannot be viewed live, all video is stored on the camera until it is docked. Video can be transferred off the camera only when it is sitting in the docking station, connected to the System Controller. Video footage is intended for evidentiary use and post-capture analytics.
Axis expects camera wearers to return to the office, dock their camera, and let the system automatically upload footage. Once inside the VMS, standard video exploration tools can be used to analyze the data, including running server-side analytics like classifiers and motion based events.
Market & Use Cases
The traditional market for Body Worn Cameras is Law Enforcement, news broadcasts of police camera footage figure prominently on television and on internet news videos. The public has come to expect video footage in their news reports, whether from cell phone footage captured by observers or by professional law enforcement personnel using BWC's.
Axis and other vendors are betting that first person footage captured through a BWC will be valuable across other industries. Positioned as an evidence gathering system, BWC's will see more use in industry. Legal proceedings can rely heavily on video as a form of evidence, this product puts the camera in the middle of a conversation between two people.
BWC's can capture a wide variety of situations that have nothing to do with life safety concerns. Food preparation could be captured through video, ensuring the correct orders are assigned for delivery services. Service professionals that deal with difficult customers can record their interactions, ensuring their employers of their quality of work. The use cases are limited only by your imagination.
Summary
The Axis BWC system is intended to provide a chain of custody for video evidence captured in the field. Whether the video is an interaction between a suspect and officer, or a transaction between a cashier and a customer, a video record of an event can have a meaningful effect on how the event is perceived by third party observers.
Axis is betting that your Body Worn Camera (BWC) video will have value. They're just not sure what the value is.
Interested in exploring our lab? Contact us today to schedule an in-person or digital visit to see all of our technologies in action!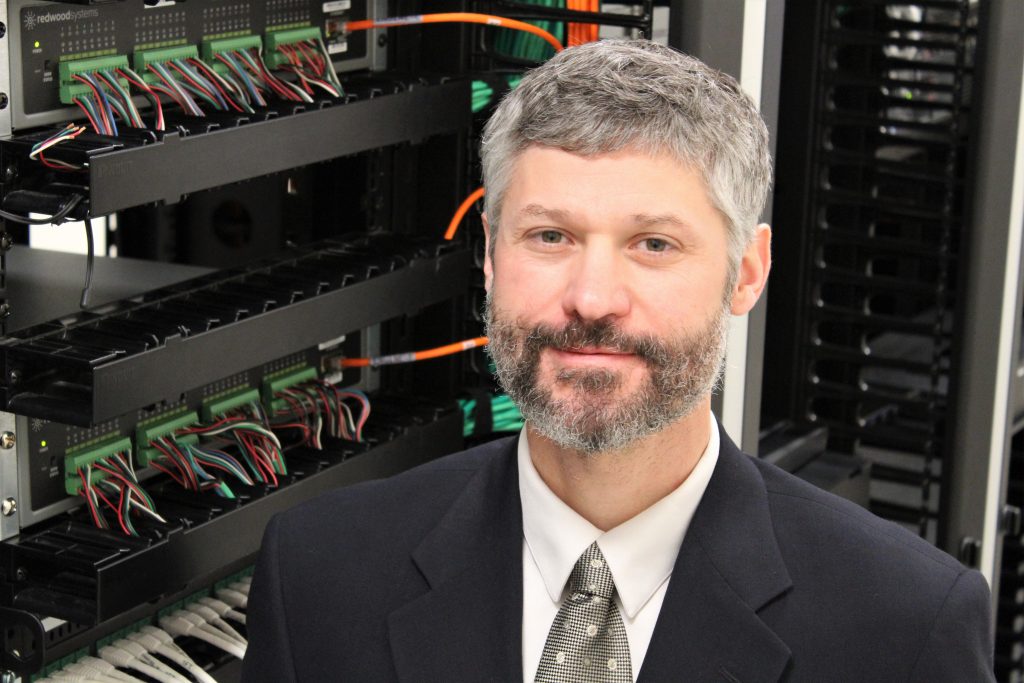 About the Author
As Director of Technology, Matt's focus is on the impact of technology in the deployment of building infrastructure. In his role, he oversees the selection, estimation, design and delivery of projects with integrated technologies. Matt's previous experience in data center design and construction has brought an emphasis on highly reliable and scalable solutions to Parallel's deployment of smart building infrastructure. Since joining Parallel in 2013, Matt has been instrumental in identifying (and integrating) new technologies which improve the performance of customer buildings. A true engineer at heart, Matt holds Mechanical Engineering degrees from Carnegie-Mellon University (BS) and the University of New Mexico (MS).