Parallel Technologies goes above and beyond to ensure our clients' success even after the completion of a project.
That's why we assign a dedicated Client Success Manager (CSM) to help you fully utilize your security platform and achieve the best outcomes. Here's how our CSM contributes to your success:
Solution Optimization
We understand that every client is unique. Our CSM will work closely with you to assess your workflows and security objectives. They will identify opportunities for solution optimization and customization, tailoring your security platform to align with your specific requirements and maximize its value for your organization. 
Best Practice Guidance
Our CSM shares best practices and industry insights gained from years of our collective experience. They will provide guidance on configuration settings, system optimization, and utilization of advanced features to enhance your security and operational efficiency. 
Proactive Recommendations and Product Upgrades
Our CSM stays up to date with the latest advancements in security technology. They will proactively recommend relevant updates or product upgrades to enhance the functionality and security of your platform. We want you to have access to the latest features and capabilities for maximum effectiveness. 
Platform Familiarization and Training
Our CSM will ensure that you become familiar with the state-of-the-art security platform. We can also recommend training sessions tailored to your specific needs, empowering you and your team to leverage the platform's features effectively.
Health Assessments
We believe in proactive measures to maintain the health and performance of your security platform. Our CSM will conduct annual health assessments to evaluate its performance, identify potential issues, and recommend appropriate actions. This ensures that your security infrastructure operates optimally and minimizes any vulnerabilities. 
Continuous Evaluation and Success Planning
Our commitment to your success is ongoing. Our CSM conducts continuous evaluations to measure your satisfaction and the performance of our security platform. Based on the results, they collaborate with you to develop success plans, setting goals and milestones for ongoing improvements, ensuring you derive the maximum value from our services. 
At Parallel Technologies, our CSMs are dedicated to providing you with exceptional support and guidance. We are committed to your long-term success and are here to help you fully utilize your security platform, optimize your security infrastructure, and achieve your desired outcomes. Partner with us and experience the difference of having a dedicated CSM by your side. Contact us today to learn more!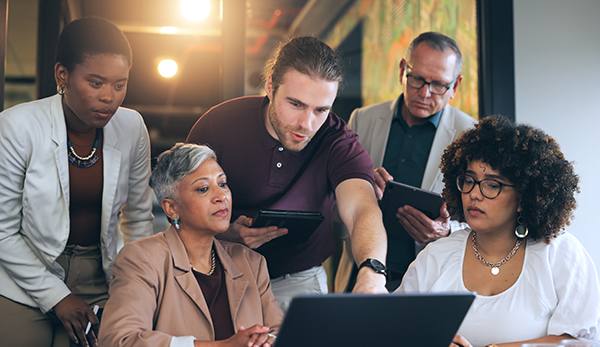 Start empowering your people through intelligent building solutions, today.